About Doctor Stephanie Durruthy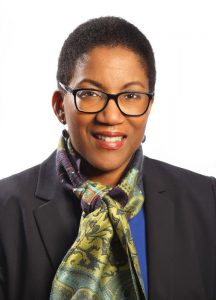 "You can fulfill your dreams, just pace yourself." Comments such as this one often open the floodgates for negative emotions. My observations of the tremendous stress experienced with the fear of self-disclosure and the fight against mental health stigma gave rise to the creation of Mindsupport. Somehow a message had to be delivered that mental health illnesses are not character weaknesses or a punishment for perceived bad behavior. My educational background combined with a broad array of professional experiences fueled my passion to develop this project.
My undergraduate course work at Cornell University provided an introduction to brain science through my Biology concentration in Neurobiology. My education continued at Hahnemann Medical College in Philadelphia, where I earned my medical degree. I subsequently completed my psychiatric residency training at St. Vincent's Hospital and Medical Center in New York City and a fellowship in Psychiatric Administration at the University of Maryland in Baltimore, Maryland. Over the decades, I have had the privilege of listening to the lives of thousands in a variety of settings from my own private practice to military bases, academia, corporations, public as well as private facilities.
As a longstanding member of the North American Menopause Society, I have served on its Professional Education committee. I've published two books, one the award winning The Pregnancy Decision Handbook for Women with Depression and its associated Journal, and written for a variety of newsletters, publications and blogs. The American Psychiatric Association has honored me as a Distinguished Fellow. I am grateful to have the opportunity to motivate and inspire others to achieve their greatest life potential by embracing their unique brains.
Save
Save