Contact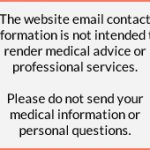 Stephanie Durruthy, M.D
Mindsupport LLC
5074 Dorsey Hall Drive
Ellicott City, MD 21043
Fax 410-964-0048
By Email:
Please use our contact form below for questions related to this website, media/ speaking engagement and sales. Dr. Durruthy is unable to respond to questions sent to her for advice, professional services or personal advice. Please do not send your medical information or personal questions. All submission become the property of Mindsupport LLC and may be edited and published. Dr. Durruthy is not able to personally respond to any inquires.
Contact of Use by Email
Thank you for your interest in Stephanie Durruthy, M.D / Mindsupport LLC. Please select from the menu below, someone will respond as soon as possible.
Save
Save